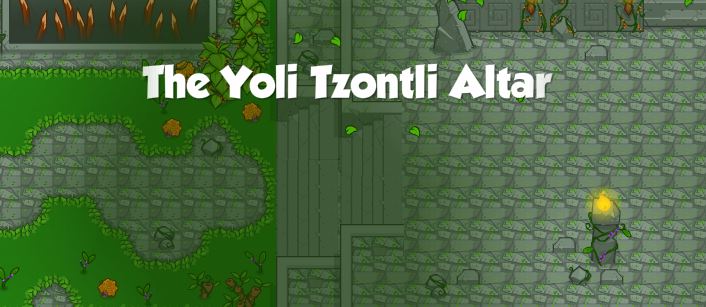 A Wiggy Inveigling
You survived the Red Man's boulder trap and freed the princess but the Red Man has escaped! Speak with the Cihtli in the The Cera Altepetl Boundary for guidance.
Mission
Task
Reward
A Wiggy Boulder-Dashery
Outrun the Boulder and Save the princess
 · 2% Level
Helpful Hints: To outrun the boulder, equip your best Speed Trinkets, and use the Shortcut Paths in the Maze. Although not necessary, try dismounting your Mount and un-equipping your Companion. Players also have the option to use Bush Bucks to finish the quest.
After you complete your mission, you are rewarded with the Pocket Piranha Trinket (Increases your Mana, Power, and Less than Nothing Odds ratings by 230000)