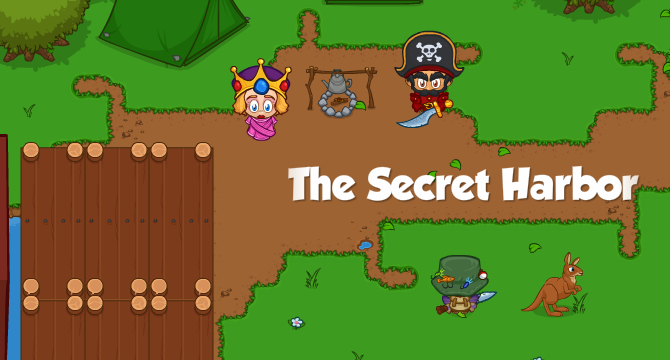 Mission
Task
Reward
Set Sail For Fail
Talk to the Pirate Captain in the Secret Harbor
It's time to set sail for the old world. You've got a boat, you've got a GPS... what could possibly got wrong? Board the ship by talking to the Pirate Captain in the Secret Harbour zone just south of the castle.
Name
Description
Source

Empowered Locket
Increases your Maximum Mana and Power by 10, and your Mana and Power Odds Ratings by 4000
Reward from the Princess when your reach The Secret Harbor
Meta type: Power Capacity · Mana Odds · Power Odds · Mana Capacity
Secret Bonus Area
Edit
There is no SBA here, but the Devs left a teaser surprise if you find it.