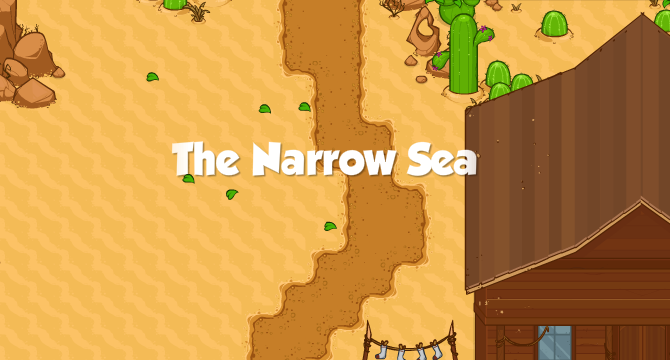 Mission
Task
Reward
Across the Narrow Sea
Get Across the Narrow Sea
4%
Proceed through the gate south of The River's Source in the desert and find a way to cross the Narrow Sea - the ocean strait that separates the island you're on from the rest of the lands.
Secret Bonus Area
Edit
The entrance is located in the northeast corner of the field. You have to go through the two cacti to the East of the shack and then head north.
The puzzle has 49 puzzle

and the bushes are level 6.
After completing the puzzle, you will be rewarded with 250

and the

schematic.