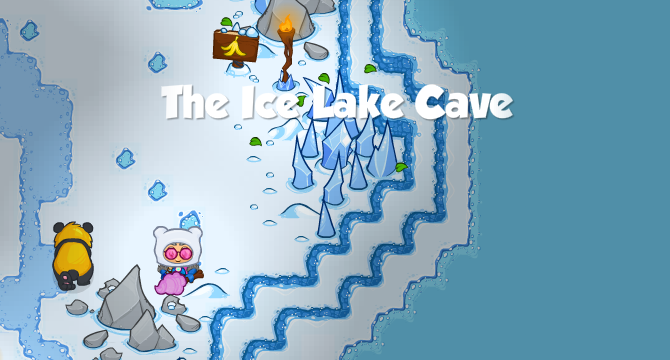 The Ice Lake Cave is part of the setting of Inspector Kaine's The Mystery of the Massive Mammoth Detective Agency Quest.
Prerequisite: The Fisherman's Ice Lake
Mission
Task
Reward
The Ice Lake Cave
Navigate past the ice maze
Whack bushes until you find a path past the
Inspect the ice mirror
Insepct the mammoth doll
Inspect the ice wall
Exit the ice cave
 · 50
Search the Ice Cave in the Fisherman's Ice Lake zone for more clues about the frozen mammoth.
Kaine's Ice Lake Cave Puzzle #1 Solution
Edit
Decoration Items
Edit
| | Name | Description |
| --- | --- | --- |
| | Mammoth Doll | A mini Mammoth Doll for all your garden gnomes to ride around on. |
Note: You collect the Mammoth Doll as part of the Quest. You have to complete the entire Mystery to earn this CI and keep it on your ranch.