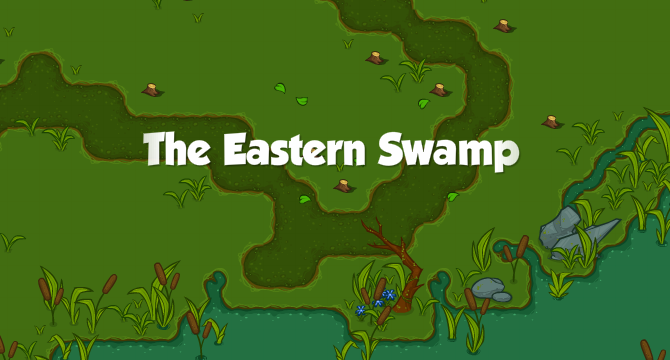 Mission
Task
Reward
1. Worms for Willard
Find 25 Worms
 · 2%
Find Worms for Willard in the Eastern Swamp.
2. Filters for Felicia
Find 35 Filters
 · 2%
Find Water Filters for Filicia Day in the Eastern Swamp.
3. Jars for Jeremy
Find 30 Jars
 · 2%
Find Empty Jars for Jeremy in the Eastern Swamp
4. Frog Eggs for Faun
Find 20 Frog Eggs
 · 2%
Find Frog Eggs for Faun in the Eastern Swamp
| | Name | Description |
| --- | --- | --- |
| | Flame Cape | Hot! |
| | Scale Cape | No reptiles were harmed in the making of this cape. |
| | Cat Ears | Meow? |
| | Voodoo Top Hat | Classy! |
Decoration Items
Edit
| | Name | Description | Cost |
| --- | --- | --- | --- |
| | Coffee Machine | For a little pick-me-up in the morning | 250 |
| | Skinny Bookshelf | Contains many of the shortest book ever | 1500 |
| | Alligator Topiary | It's shaped like your best Alligator friend! | 1000 |
| | Beanbag Chair | A plush and comfortable beanbag chair. | 500 |
| | Name | Costs to whack |
| --- | --- | --- |
| | Fuzzy Spider | 7 |
| | Hissy "Ssssss" | 8 |
Secret Bonus Area
Edit
The entrance is accessible by crossing the fallen tree on the island in the southeastern corner of the zone (just after the Mudman.) Over the log and then Straight down and a little to the left to the secret area. (The gate is kind of hidden by the bottome of the screen and stuff in the way).
The puzzle has 64 puzzle pieces and the bushes are level 8.
After completing the puzzle, you will be rewarded with 250 Gold and a Swamp Gnome.