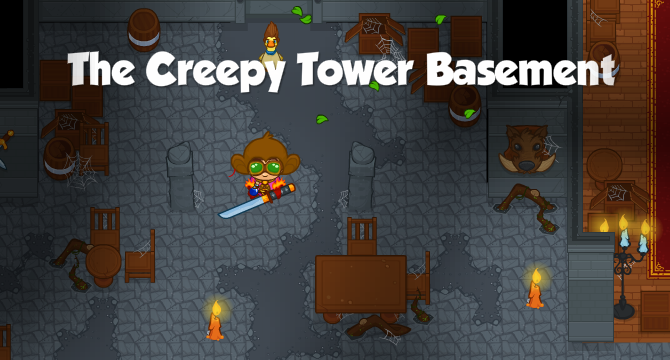 Prerequisite: Complete The Creepy Tower Interior
Mission
Task
Reward
Defeating Darkness
Find 30 Torches
2%
It's too dark to properly investigate the entire lower level of the Creepy Tower. Find torches in the field to help illuminate the area.
Where'd He Go?
Solve the Field's Puzzle
Talk to Investigator Kaine
2%
Investigator Kaine thinks he has found a hidden doorway in the back wall of the Creepy Tower's lower level. Complete the puzzle to see if he's right!

Spoiler: When you talk to Kaine after solving the puzzle, he will go through the tunnel you've revealed. You will automatically follow, emerging at...
---
The Hermit's House. You can use the door you come out of to return to the basement, if you haven't solved the sliding block puzzle yet.
This puzzle has 42

.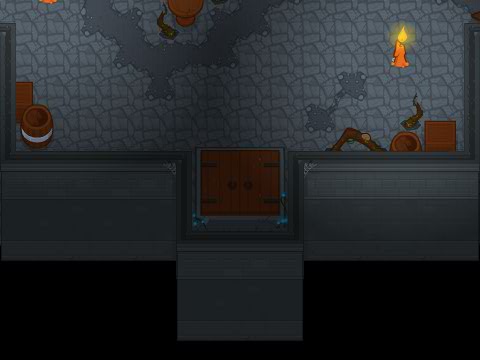 Sliding Block Puzzle
Edit
There is a sliding block puzzle in the lower right corner of the basement. Apparently, solving this puzzle used to be a quest. Now, it's just a bonus puzzle. Solving it opens the barred gate to the chest, which contains 5000

, 1

, 1

, and 1

. See this article if you have trouble solving this puzzle, or try this link for solving slider puzzles. Use the arrow buttons to change the puzzle size if need be. Click edit. Put the numbers in as they appear in the puzzle you are trying to complete, Then use the solve button to see each move and copy it in your puzzle.