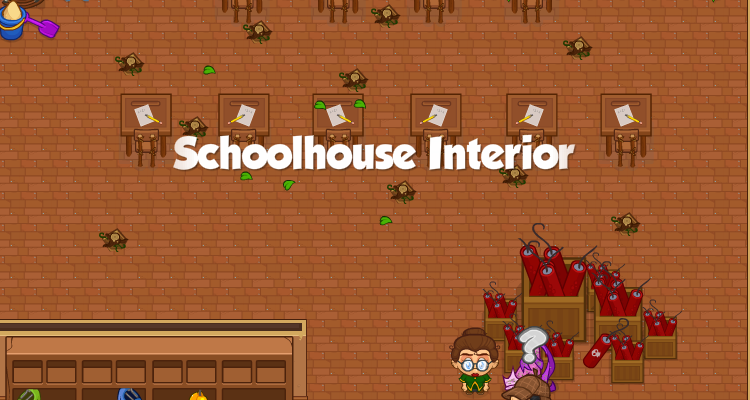 It's time for another Investigator Kaine mystery! If you've solved Kaine's previous mysteries, and you've completed the main storyline through all of Agrabush, you can talk to the Town Crier in the Commons to get started. No spoilers!
Prerequisite: Complete The Mystery of the Missing Islands and reach The Desert City Gate.
Subsequent prerequisites including completing The Crumbling Palace to 100% and complete The Agrabush Alleyway.
Mission
Task
Reward
The Key To It All
Find the Special key
Return to Investigator Kaine
levelled or Gold x level*10
Find the Special Key by whacking bushes in the Agrabush Alleyway. Bring the Key to Investigator Kaine once you've found it.
Back to Common Ground
Talk to Investigator Kaine in the Commons
Enter the Schoolhouse
levelled or Gold x level*10
Return to the Commons and meet Investigator Kaine near the Town Crier.
A Learning Experience
Find 19 Anti-Detonators
levelled or Gold x level*10
Whack up Anti-detonators in the Commons Schoolhouse in an attempt to stop all the TNT from exploding! Return to Kaine once you've found enough anti-detonators.
This is what the entire schoolhouse interior looks like (click to enlarge):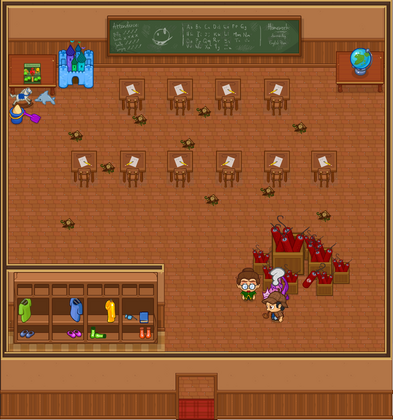 Critters and bushes are max level for your current progress.
Reminder: When you are done this quest, be sure to talk to Ed and Larry in front of the crater.. They want you to start a new building quest and the town crier doesn't have a reminder.
Edit