Incandescent AscentHi Whackers! 
Are you one of the intrepid Bush Whackers who has collected all 20 Lockbox Keys and have completed up to The Torrid Top? Then Josephine, the leader of the Explorer's League, would like to talk to you again. Talk to the Town Crier in the Commons, then seek her out on the fourth story of the Skyscraper to get started. 
This new series of quests will challenge skills you learned long ago, and take you all over the lands of Bushwhackia in the process. A new quest will unlock daily, if you've completed the previous one the day before. Good luck! 
This quest started on Friday, October 27, 2017.
Just a place holder for now, there are 20 puzzle boxes to open, one per day with a 20? hour cool down.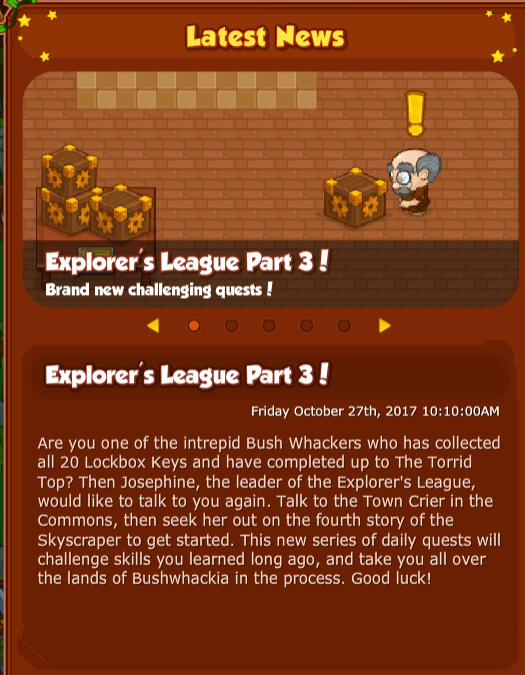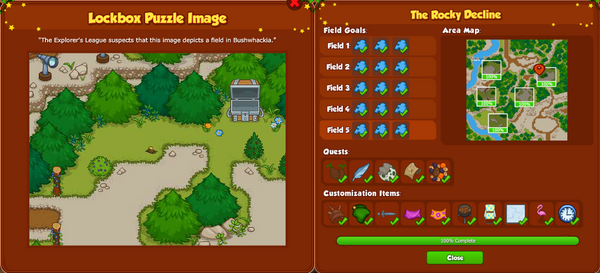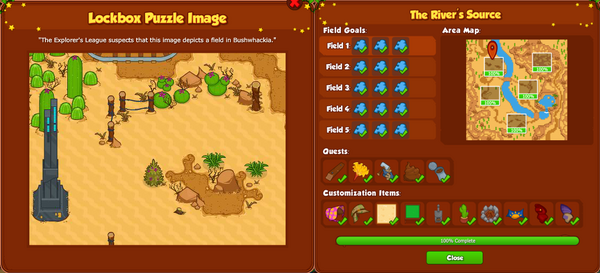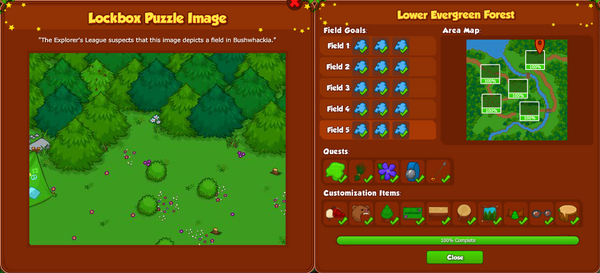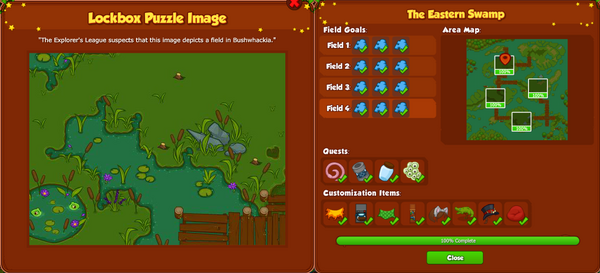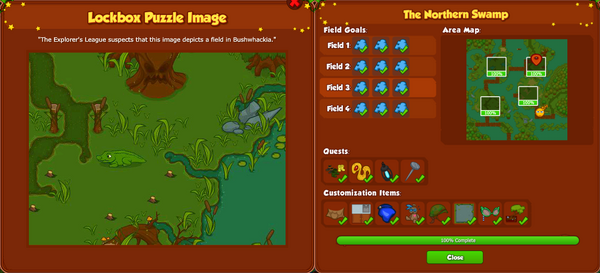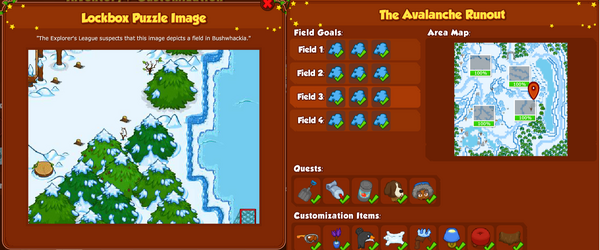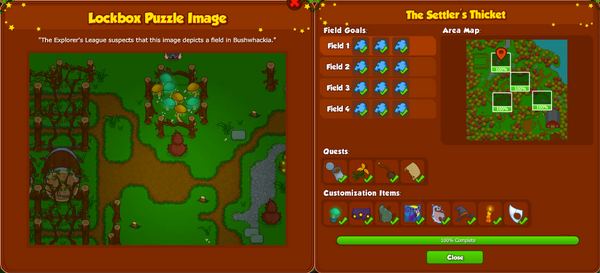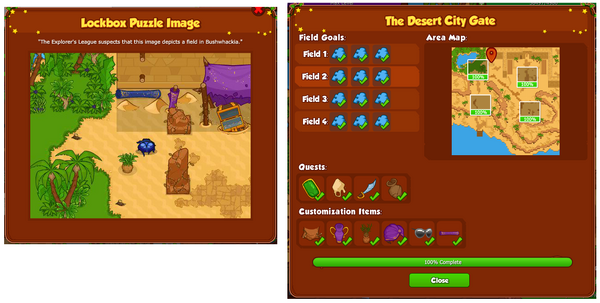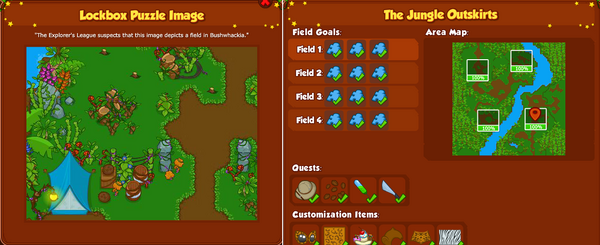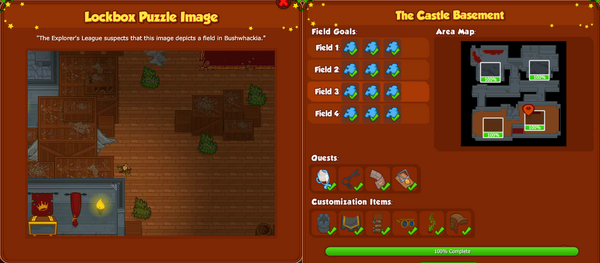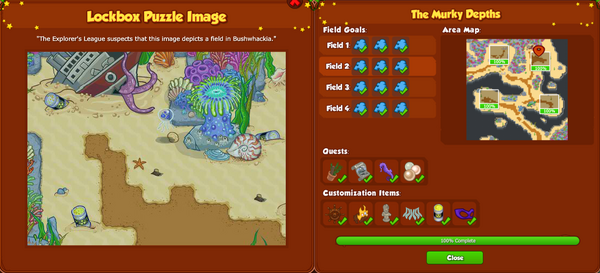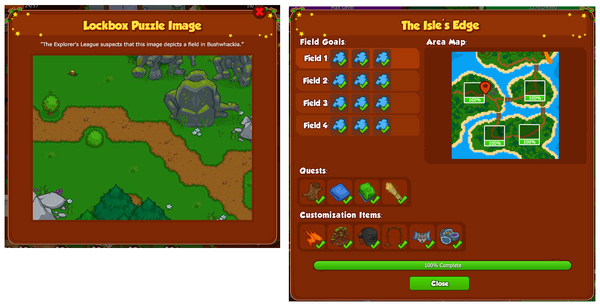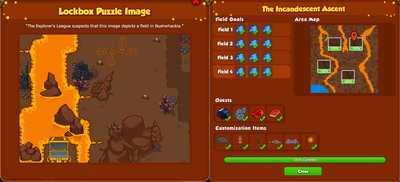 Continued in part 4.